I'm baaaaaaaaaaaaack! It's been quite some time, and I'm two weeks behind but I think I've totally got this on lock. He's a second-hand rose anyway, there really can't be anything I won't be prepared for. Currently have no idea who's on the cast, and for the first time in a long time, I have no idea who wins! But I do know that Arie has. a. type.
They don't have names. They're just getting numbers. How anyone keeps 14 identical blonde girls straight is beyond me. I'd currently fit right in to this lineup and am scheduling a hair appointment accordingly. This week's recap starts now so if you don't want spoilers, get out. K Thanks Bye!
Still with me? Cool. Let's get started.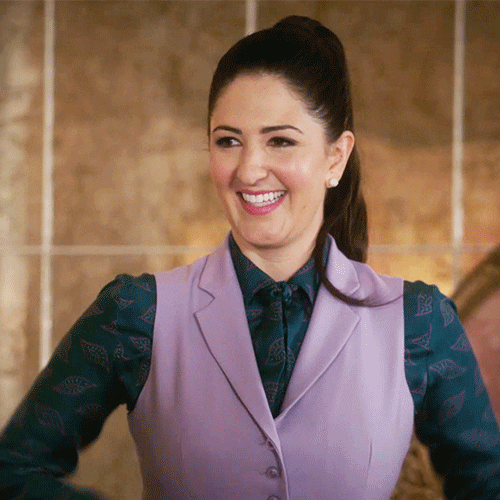 Group Date #1: "It's All About The Ring"
We start out with a group date titled "it's all about the ring," which these brainiacs have already figured out means they'll be boxing. Inspired by GLOW, the girls will compete as the Gorgeous Ladies of the Bachelor (GLOB) and the tears start EARLY!!! Bibiana doesn't like the revisit to her formative years when one lady wrestler asks if Bibiana's mom couldn't spell. Tia pretends she's never had her hair pulled a day in her life, and says this is not her thing. They peptalk themselves back into this pretty uneventful date. Everyone "wrestles" and we head to the cocktail party.
Blonde Girl #6 pulls him aside when they arrive at the cocktail party and the eye-rolling and glaring BEGINS. I need to understand why this is always a surprise? Do these girls just want to sit in a circle and kumbaya this sh*t? Sex Kitten (her wrestling alter-ego, and a non-blonde) gets the rose because she was the last one to let his tongue touch her pharynx, but this is a surprise to Blonde Girl #6, who let him tongue her pharynx first this evening. I'm pretty sure she's already planning their wedding.
One-on-One Date: "You Had Me At Merlot"

I checked out of this date the minute Blonde Girl #17 showed up in an adorable summer dress and terrible sneakers. I lost the ability to have any positive thoughts, and that's saying something because a wine tasting trip to Napa is, like, the stuff dream dates are made of. She babbled on and on and on at dinner, and then Arie picked up the rose and I audibly groaned because I thought she was getting the rose. BUT HE SAID HE COULDN'T GIVE IT TO HER. It was so cold and my little frozen, black heart grew three sizes! Blonde Girl #17 went home and the girls back at the house are shook. One non-blonde girl cried, which is silly because there are a gaggle of blondes and she should just pick another one. Anyway, we're down a blonde, but there are still too many to try and name.
Group Date #2: "Love Is Ruff"

There's another group date with way too many girls to even try and name. The only one worth mentioning is Annaliese because she has some childhood trauma dealing with dogs and the producers WENT IN ON IT. A Lifetime quality dramatic reenactment of Annaleise as a small child being attacked by a dog plays out before our very eyes. If you don't have the time to watch the whole episode, or actually value your Monday evenings, please watch the dog flashback. This was the only part worth watching. Well, that and Fred Willard saying "Doggy Style". Blonde Girl #45 who sililoquoys about missing her kid, and the park, and the dogs, and the kids in the front row, gets the rose. I am one hundred percent sure it is because of her boobs.
Rose Ceremony:
The single most amazing thing I have ever seen on the Bachelor happens at the rose ceremony cocktail party. Bibiana sets up a romantic(?) photo shoot, on a couch, on the patio. Arie proceeds to take 98 blondes, and 5 brunettes one by one to this couch, and NONE of the brunettes is Bibiana. She actually walks in on him kissing Blonde Girl #62 at her romantic setup and he actually asks for five more minutes to make out with Blonde Girl #62. Bibiana says she has feelings about this but her botoxed forehead says she feels nothing.
Annaliese tells everyone who will listen that she has not kissed Arie, and when she finally tells him he says he doesn't think they are there yet. Now would be the ideal time for someone to hand Annaliese a copy of He's Just Not That Into You. She pulls him aside to discuss the lack of tonsil hockey he's been playing with her, which is problem because she's heard the artwork on the wall talk about being kissed by Arie. At this point Arie says Girl Bye! and we all breathed a sigh of relief. I'm only upset because I took the time to learn Annaliese's name, but I will return to numbering the blondes until there are three of them.
I'll do the humane thing and cut right to the thorn on the rose that Bibiana does not get. Because Annaliese was relieved of her (lack of) duties earlier in the evening, only one person went home last night. That person is none other than Bibiana. I hope they announce she's a cast member on Bachelor in Paradise Winter Games because that girl has some crazy behind her eyes and it needs to be addressed.
That's all for this week. I hope you've enjoyed my return to the JuanPablog, and you can watch along with me next week on Twitter @PablogJuan at 8PM PST or just meet me here after for the recap.